Research
Through interviews, surveys, and social media, we learned from creators the desire to design on multiple sides of a merch product. We also realized its severity since we found evidence of churn.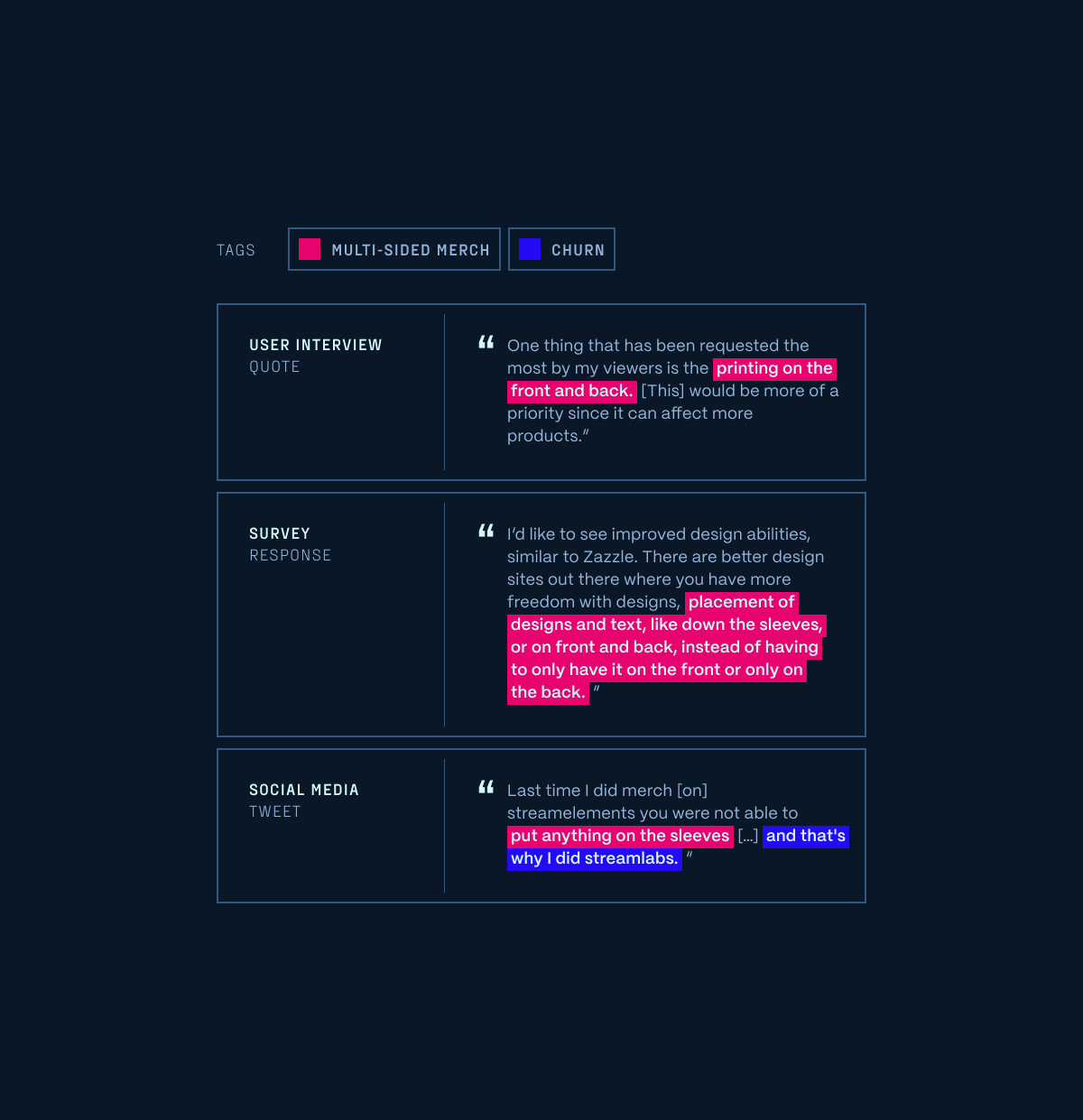 I analyzed the strengths, weaknesses, and opportunities from our direct competitors.
I also looked outside of the merch creation space (sneakers, cars, etc.) to understand how different products in different spaces are approaching a similar problem.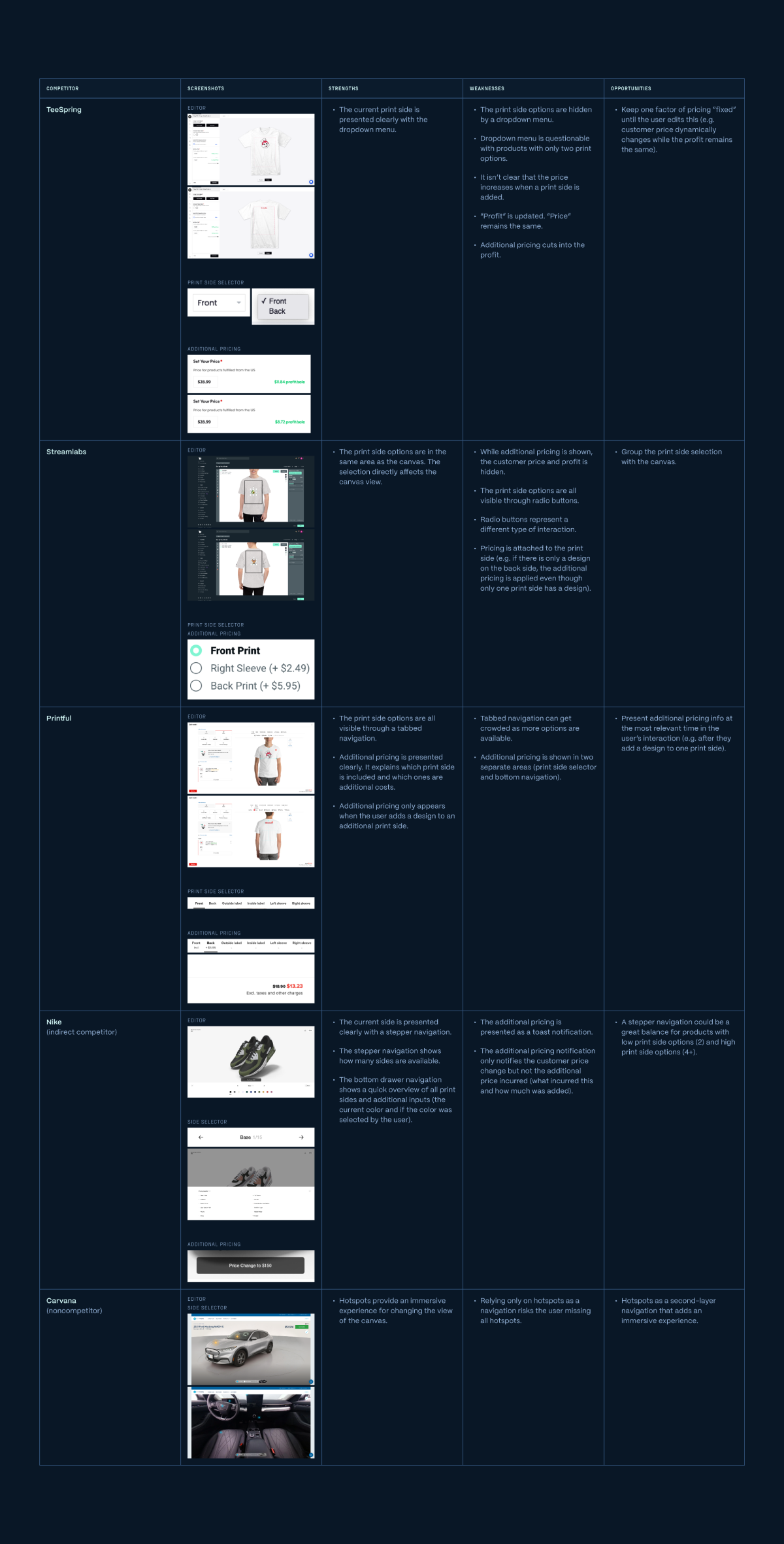 I mapped out the high-level stages to understand the scope of the project.

Looking at the current state of the user flow, I realized that the decision point to select a print side occured much earlier in the process.
For the future state, I moved that decision point to a more relevant part of the merch design process.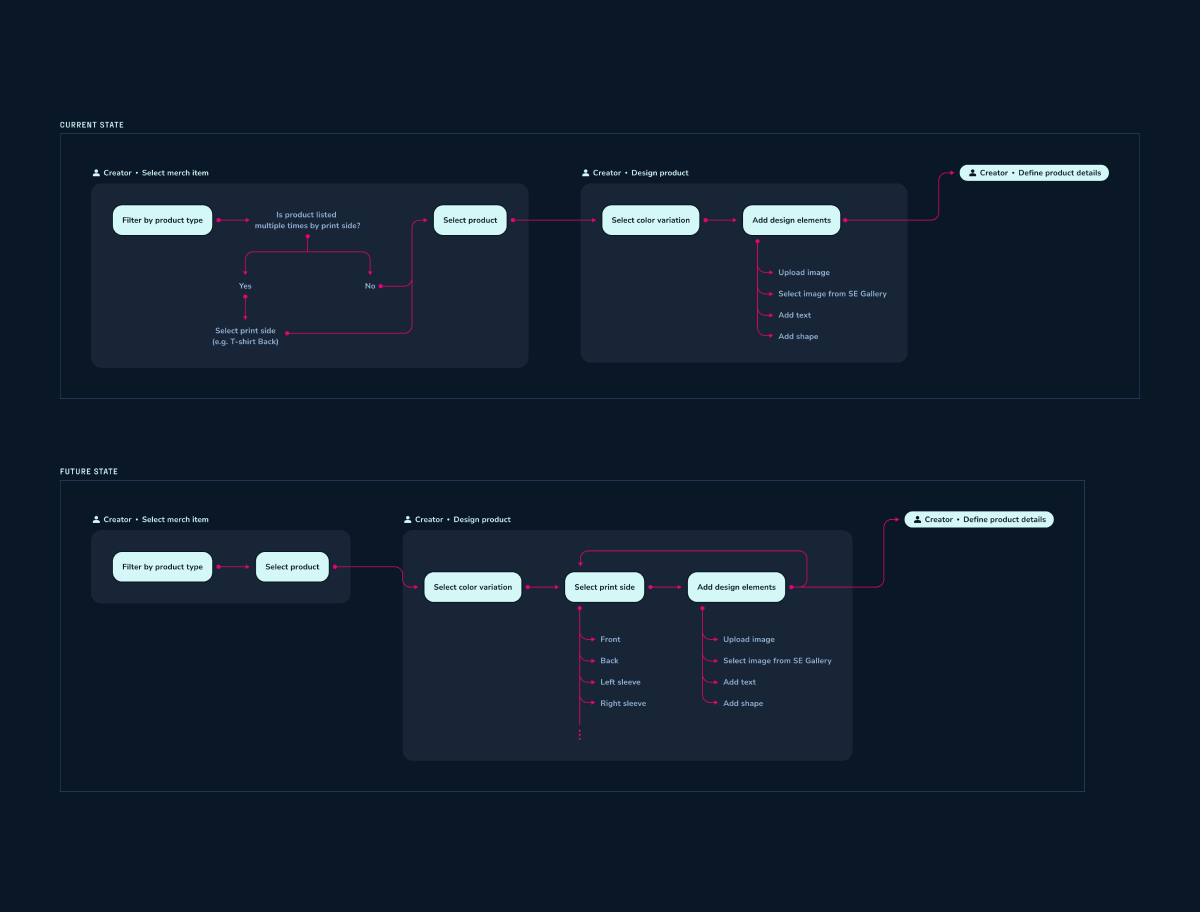 Knowing where to focus on in the user flow, I knew the specific screens to look at. Then I identified potential areas where I could focus on for designing concepts.
This was also my first project with my team. Creating the information architecture helped me to gain a more in-depth familiarity with the merch product as I began to understand the relationships between contents.