Exploration
I looked at the current structure to understand exclusive news on the platform. The three main sections are Pro News, E&E News (acquired by Politico), and Newsletter.
I also identified the potential entry point for non-subscribers.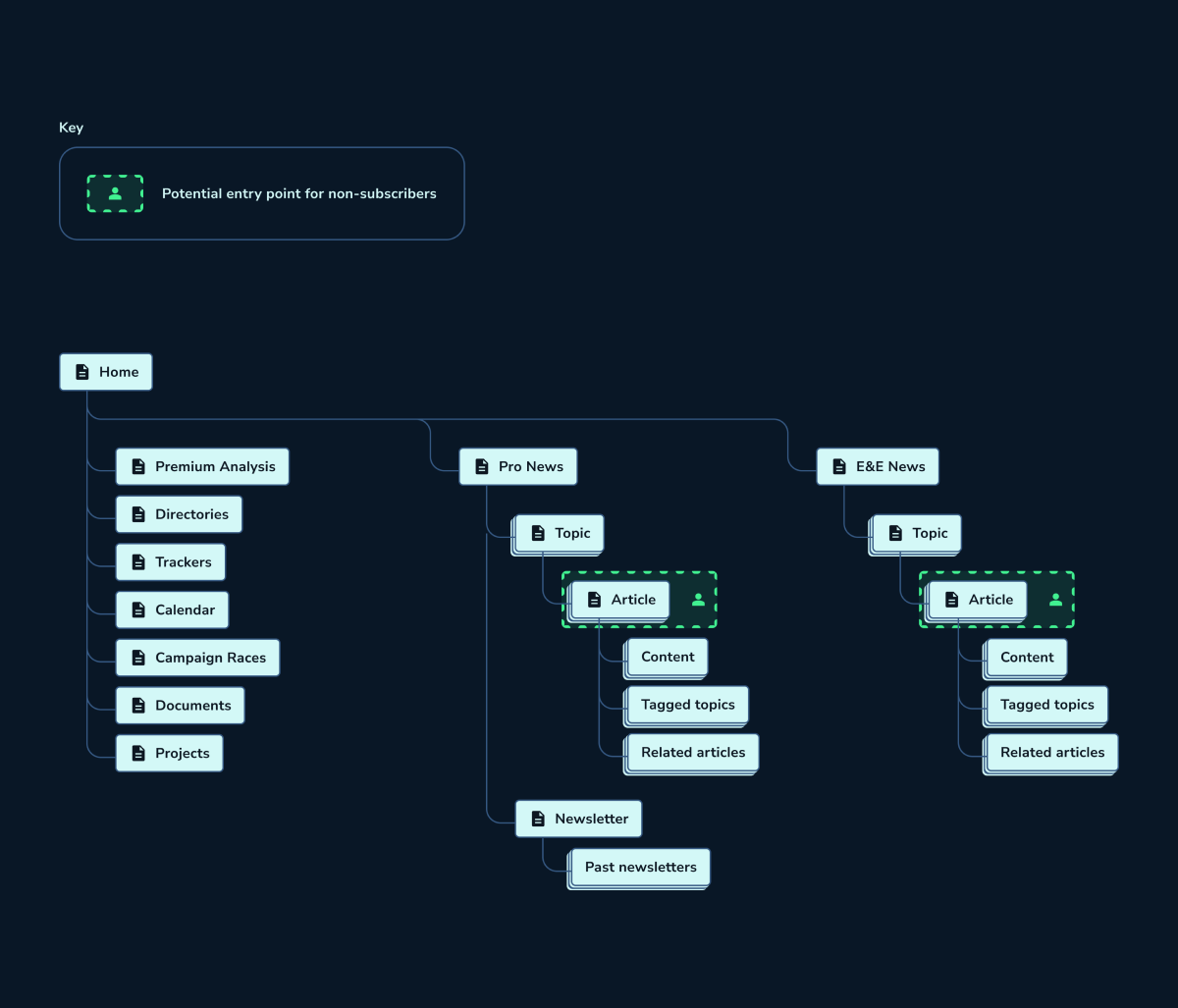 I mapped out different properties such as user actions, system inputs, and content. This helped us to visualize the test and which properties we might tweak.
I created three different concepts that we might use for testing. I also visualized the current state to use as a reference as we were designing the experience for a new type of user: the non-subscriber.

The article page has four actions. Originally, one of them sends the subscriber the article text to their email.
I looked at this as an opportunity to build upon existing user actions.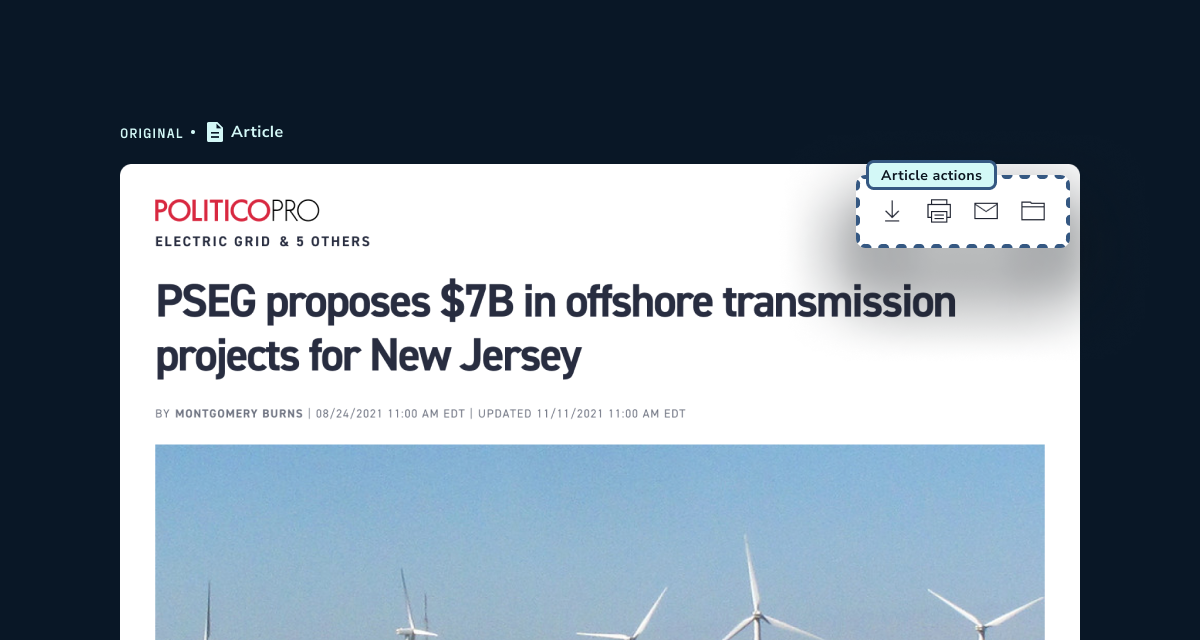 I shared concepts for a share pop-up menu, share modal, email notification, and a partial-view mode of the article page.